The Importance of Pavement Markings
Pavement markings play a crucial role in directing traffic flow, providing guidance to pedestrians, and ensuring safety on roads, parking lots, and pathways. These markings are essential for drivers to identify lanes, parking spaces, crosswalks, and other important traffic information. With properly designed and executed pavement markings, you can create organized and efficient traffic patterns, prevent accidents, and enhance the overall usability of your pavement.

Benefits of Our Pavement Marking Services​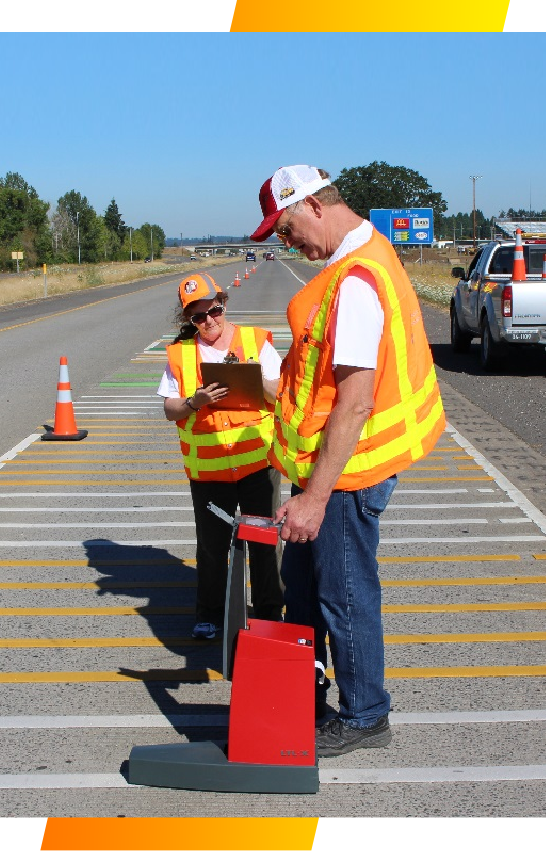 Our precise line striping and pavement markings establish well-defined lanes, guiding drivers and pedestrians safely through your property or roadway.

Clearly marked crosswalks, stop lines, and directional arrows improve safety for all road users, reducing the risk of accidents and potential conflicts.

Compliance with Regulations
We ensure that all pavement markings adhere to local and federal regulations, including the Americans with Disabilities Act (ADA) standards, ensuring your property is in compliance with traffic and safety requirements.

Our parking lot striping and signage solutions optimize parking space utilization and direct drivers efficiently to available parking areas, minimizing congestion and maximizing convenience.

Well-maintained pavement markings contribute to the overall visual appeal of your property, giving it a neat and professional appearance.
At Imperial Paving, we employ a systematic approach to deliver high-quality and durable pavement markings. Our process includes:

Before starting the pavement marking project, our team collaborates with you to understand your specific needs and goals. We design a comprehensive marking plan that optimizes traffic flow and meets regulatory requirements.

We ensure that the pavement is clean and free of debris, oil, and any other contaminants that could affect the adhesion of the markings.

Using advanced equipment and industry-best practices, our skilled technicians execute the pavement markings with accuracy and attention to detail.

We use high-quality, durable paint and materials for long-lasting results that withstand the elements and heavy traffic.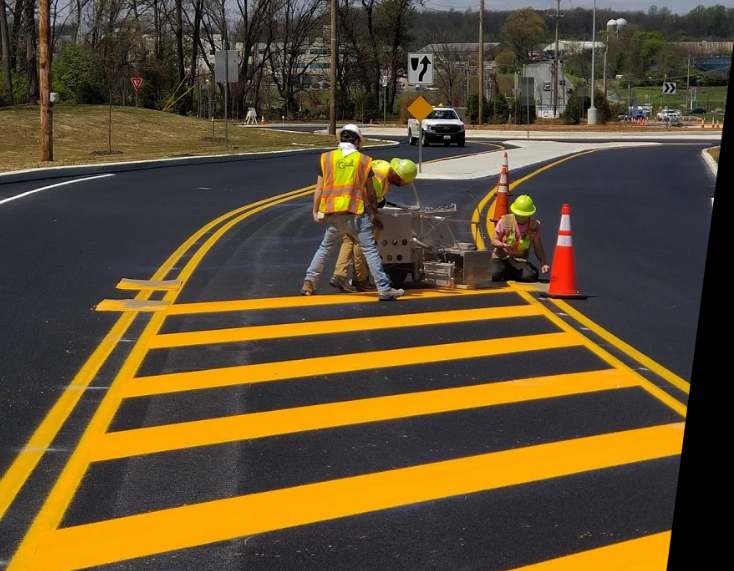 Pavement Marking for Asphalt and Concrete
Imperial Paving offers pavement marking services for both asphalt and concrete surfaces, providing comprehensive solutions to meet all your paving needs. Whether it's roadways, parking lots, school zones, or private properties, our expertise ensures that your pavement markings are executed to the highest standards of quality and compliance.
Trust Imperial Paving for Clear and Safe Pavement Markings
At Imperial Paving, we take pride in delivering pavement marking solutions that promote safety, efficiency, and aesthetics. With our skilled team and commitment to excellence, you can trust us to enhance the functionality and appearance of your pavement with clear and safe markings.
Contact us today to discuss your pavement marking project, and let us pave the way to a well-organized and safe environment for your property or roadway.