We offer a comprehensive range of professional paving services to meet your specific needs.
With our unwavering commitment to perfection and extensive expertise, we deliver exceptional results that exceed your expectations. Whether you require asphalt paving, concrete paving, or specialized solutions, we have you covered. Discover the breadth of our services below:
Our asphalt paving services are designed to provide you with durable and long-lasting surfaces. From roads and driveways to parking lots and more, we utilize the highest quality materials and advanced techniques to ensure a smooth and reliable asphalt surface that can withstand heavy usage and the elements.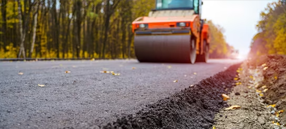 For sidewalks, pathways, foundations, and more, our concrete paving solutions deliver strength, stability, and aesthetic appeal. Our skilled team of craftsmen combines precision and artistry to create beautiful and durable concrete surfaces that enhance the functionality and visual appeal of your property.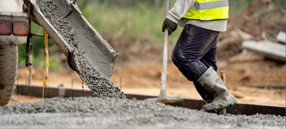 Cracks in pavement can lead to further damage and deterioration if left unaddressed. Our cracksealing services effectively repair and seal cracks, preventing water penetration and extending the life of your surfaces. Our meticulous attention to detail ensures a seamless and long-lasting repair that maintains the integrity of your pavement.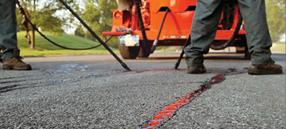 Protect your asphalt surfaces from the elements with our professional sealcoating services. Our high-quality sealants provide a barrier against UV rays, water, and chemicals, preserving the integrity and appearance of your pavement. With our expertise, your asphalt surfaces will remain resilient, resistant to wear and tear, and retain their attractive appearance for years to come.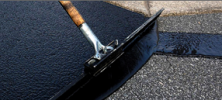 Clear and safe traffic flow is crucial for any parking lot or roadway. Our expert pavement marking services ensure compliance with industry standards and enhance the functionality of your space. We offer precise line striping, stenciling, and signage solutions that provide clear guidance for drivers and pedestrians, promoting safety and efficiency.

Effective water management is essential to protect your commercial property from potential damage. Our team specializes in storm basin and drainage system installations. We design and install systems that efficiently manage water runoff, preventing flooding and erosion while safeguarding the integrity of your pavement and property.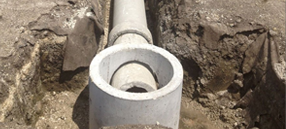 Trust us to handle the construction, repair, and maintenance of your parking structures. We understand the importance of optimizing space utilization and enhancing the overall functionality of your parking facilities. Our team delivers durable and reliable solutions that meet the highest standards, ensuring smooth traffic flow and a positive experience for your visitors.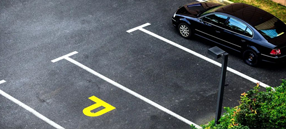 For sports enthusiasts, we offer expertise in designing and constructing basketball and tennis courts that meet the highest standards of performance and durability. Our courts are built to withstand heavy usage, providing an exceptional playing experience for athletes of all levels. Trust us to create a safe and reliable surface for your sports activities.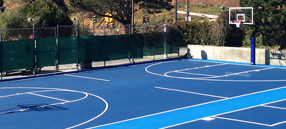 At Imperial Paving, we combine our family legacy and commitment to perfection to deliver outstanding paving solutions. Contact us today to discuss your project and let us pave the way to your vision.